18 Million
consumers serviced
What Makes Us Unique
Our best-in-class technology and analytics informed by over 25 years of experience make us uniquely positioned to help meet the needs of consumers with the products they need most — in-store, online or at home.

Predictive platform
Our 25+ years of portfolio performance data informs the decision-making engine, better predicting outcomes and minimizing risk.

People-first culture
Our passion for respecting our employees and customers fuels our innovation.

Managed growth
We're committed to pursuing controlled, profitable growth that advances the consumer's needs.
"...we've worked TOGETHER to maintain a single-minded focus on helping meet the needs of the financially underserved."
- Jeff Howard
Our team and bank partners are hyper-focused on leveraging technology, data, and product innovation to help hardworking Americans manage their financial wellbeing. This takes creativity, intelligence, collaboration, humility, accountability, experience, and trust. That's what makes our team the very best in the business. We are proud of what we've accomplished over our 25+ year history. Through economic cycles, market volatility, technology evolution, and regulatory changes, we've worked TOGETHER to maintain a single-minded focus on helping meet the needs of the financially underserved. Just like the customers we serve, our team comes from varied backgrounds and experiences that provide numerous perspectives — all of which are valued, no one more than another.
Jeffrey A. Howard
President and CEO
Mr. Howard has served as Atlanticus' Chief Executive Officer since March 2021 and as Atlanticus' President & Director since April 2014. Mr. Howard joined our subsidiary Atlanticus Services Corporation in 2001 and served as Executive Managing Director of that subsidiary since 2010 and as Director of Corporate Development since 2001.
William R. McCamey
Chief Financial Officer
Mr. McCamey has served as Chief Financial Officer since January 2014. Mr. McCamey joined Atlanticus in 2004 as Treasurer. Prior to joining Atlanticus, Mr. McCamey co-founded a capital markets advisory firm and spent over a decade in various corporate and investment banking roles at Wachovia Bank.
People-First Culture
People are at the core of our business. While a technology company, we are in the business of serving others, and we rely on our employees to empower better financial outcomes for everyday Americans. Our collegial environment, where success is measured by the impact we have on one another and our customers, drives collaboration and provides employees the means to contribute, succeed, and grow. We care about relationships, those of our team, and the customers we serve.
Giving back to our community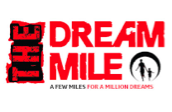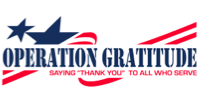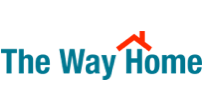 Trust
Trust is one of the foundations of our company culture. We do what we say we are going to do, and we admit when we make mistakes.
Responsibility
Compassion and respect for the customers we serve, our community, and our team members drive the success of our company. Therefore, we take responsibility for our actions internally and external.
Accountability
We believe every single member of our team, and each department should be held accountable for honoring their commitments to both clients and each other. We take ownership of our mistakes, take pride in our work, and act collaboratively to produce the best results possible.
Celebrating Achievement
Our leadership team encourages an environment in which employees know what is expected of them, receive honest feedback to help them learn and grow, and are recognized for their contributions.
Professionalism
At Atlanticus, we are committed to demonstrating a high degree of professionalism in everything we do. This is best reflected in both the respectful manner in which we communicate with our colleagues and the dedication we show to our partners and their customers every single day.
Excellence
We take great pride in hiring the best and the brightest in the industry, and we work hard to provide our employees with the resources necessary to do their jobs effectively and efficiently.