Make a selection below to see the full profile
Jenna Anderson
Human Resource Generalist
Jenna has been with Atlanticus for 2 years, serving as our Human Resource Generalist. She helps with new hire onboarding and engagement and benefits and event management. Jenna is originally from San Francisco and would describe herself as compassionate, fun, and loyal.
"Atlanticus commits to a lot of charity work and are constantly helping the community. This year, we are participating in a 5k run for childhood Cancer. Serving the underserved isn't restricted to finances, and there are a lot of opportunities where we get involved in the local community. " - Jenna
Cindy Chiu
Vendor & Instructional Designer Manager
Cindy has been with Atlanticus for 9 years in the role of Vendor & Instructional Designer Manager. She supports vendors offshore and manages the provisions department. Cindy likes to dance and would describe herself as dedicated, disciplined, and honest.
"I feel fortunate to work with such great people and to be able to wake up happy to go to work. I appreciate that we're all team players with great communication skills. " - Cindy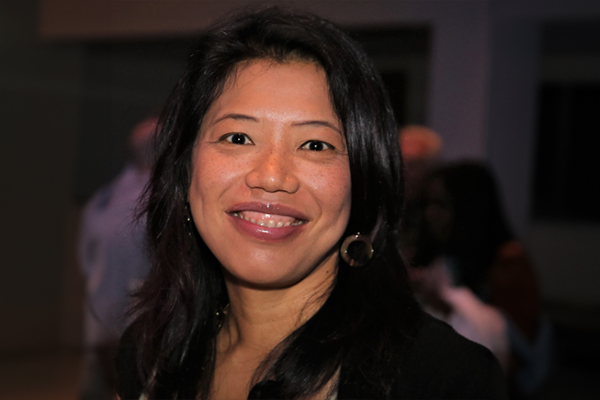 Chien Chu
VP of Merchant Services
Chien has been with Atlanticus for 10 years and she manages the team that is in charge of onboarding new merchants and merchant services. She makes sure that Atlanticus onboard the merchant correctly based on what their needs are. She loves to exercise and typically participates in the Atlanticus charity runs. She would describe herself as a dedicated team player with a great memory.
"We give merchants tools to help underserved consumers make important purchases, like furniture. We're not just providing a financing tool, we're helping people bring joy to their families. A typical consumer, perhaps a student, needs mattresses and sofas and it can be hard to get financing! It's so good that we're helping people, like students and underserved consumers, that don't have the ability to get a credit card and don't have the cash to purchase things they need. " - Chien
Shan Cong
VP of Digital Acquisitions
Shan has been with Atlanticus for almost four years and her role is to work with the risk team to identify which customers are the best fit for our products and identify which offers they customers may be eligible for. Shan loves to travel and would describe herself as optimistic, passionate, and analytical.
"Atlanticus is doing good in the world. Not only through the financial products we offer but in other ways too, like sponsoring international students and workers. Not many organizations have programs that help people in this way and it speaks to the company's mission to make an impact." - Shan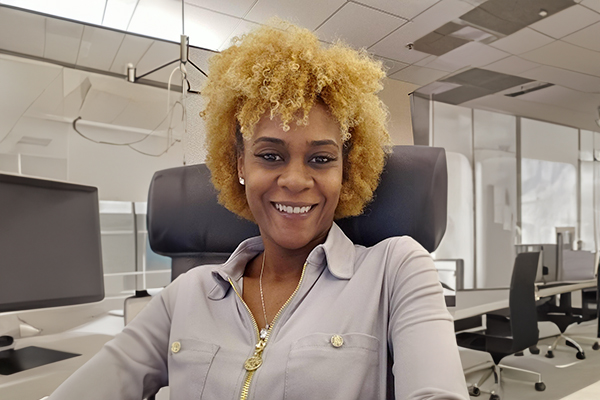 Audra Howard
Data Management Analyst
Audra's role at Atlanticus is to monitor and manage the file transfer system and to collaborate with vendors who are connecting to that system. She has worked at Atlanticus twice, starting in 2004. She was drawn to the company because of its flexibility and family-forward culture and would describe herself as loyal, energetic, and trustworthy.
"Our products can truly change the trajectory of our customers' lives and help them get on the road to financial freedom and well-being." - Audra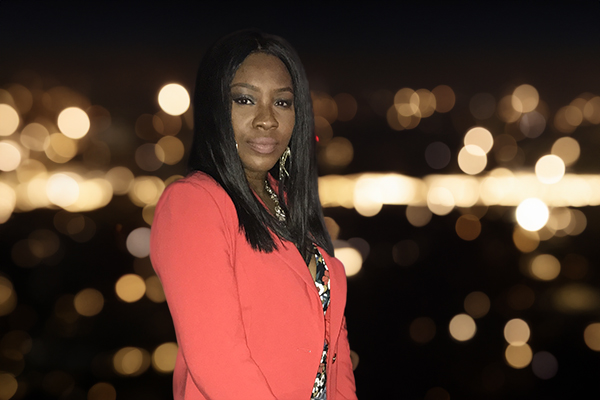 Anne Marie Locke
Payment Vendor Manager
Anne Marie has been with Atlanticus for 18 years! She is passionate about doing her job well and one of the best parts of her job is assisting customers. She would describe herself as hardworking, loyal and responsible.
"Atlanticus is doing important work. We're helping people to establish credit and build it over time and that opens a lot of doors. Maintaining good credit can be a challenge and we help our customers do just that. I have the flexibility, resources, and support I need to address their concerns effectively and I feel empowered to do that without needing additional direction from management. " - Anne Marie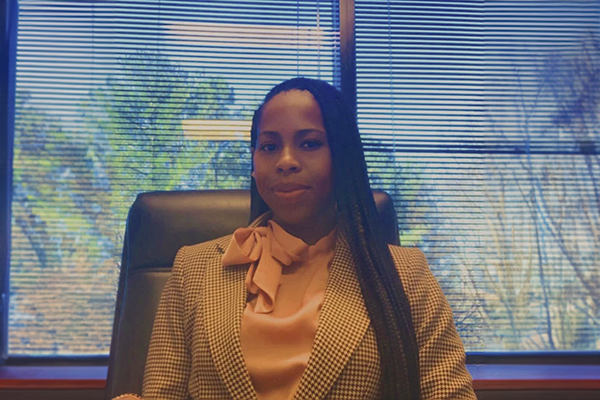 Kaivon Mayberry
Assistant General Counsel
Kaivon has been with Atlanticus for over a year in the role of Assistant General Counsel. She is a sports fanatic and played basketball throughout high school. She would describe herself as ambitious, adventurous, and someone with integrity.
"Our business objective, serving the [financially] underserved, is a challenging journey but Atlanticus doesn't shy away from it. We have a strong commitment and desire to help others." - Kaivon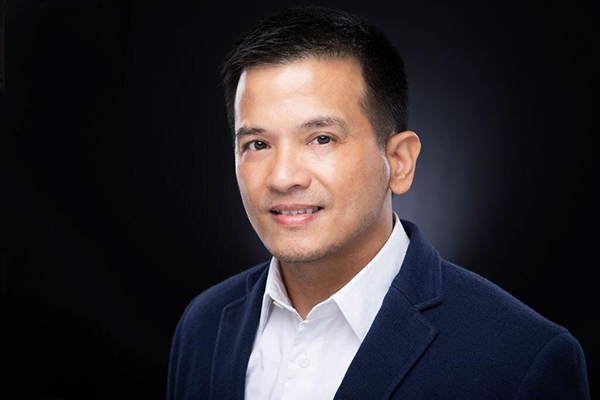 Albert Moratin
Collection Business Analyst
Albert just celebrated almost 18 years with Atlanticus and is a Collection Business Analyst. He is a huge people person and describes himself as friendly, hardworking, and unique.
"I just celebrated 18 years with Atlanticus and I am still able to walk into the building every single day and feel excited about the work that we're doing. The best part about working at Atlanticus is having a team that works together with a collective goal to improve the customer experience. We have an internal culture of collaboration that makes working together seamless and enjoyable." - Albert
Addison Mow
Vice President of Client Development
Addison has been with Atlanticus for two years, working as our Vice President of Client Development. He works with our customers and manages the home improvement portfolio for Fortiva. Addison is ambidextrous and describes himself as trustworthy, hardworking, and original.
"I work directly with a lot of different vendors, partners, and merchants. The best part of this close collaboration is watching them succeed using the strategies that Atlanticus created for them. I enjoy watching their companies grow, offer financial solutions, and retain more customers through the help of our products.
I focus specifically on Fortiva retail credit, which is helping people who lack financial solutions at the point of sale. Through our help, customers can better support themselves and their loved ones through access." - Addison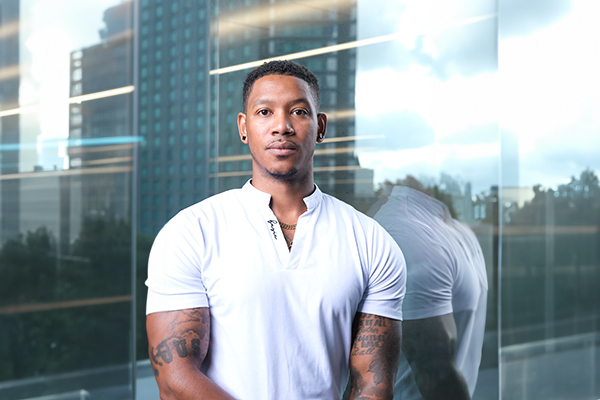 Edgar Robinson
Creative Director
Edgar has been the Creative Director at Atlanticus for over four years. He manages our creative assets at an enterprise level. Edgar coaches women's football and would describe himself as compassionate, fun, and innovative.
"Everyone at Atlanticus has a voice and isn't afraid to share their ideas. My colleagues are always willing to challenge the norm, be creative, and search for solutions. Built on respect and compassion, we all truly care about one another and for the customers we provide opportunities for." - Edgar
Michelle Stewart
Senior Manager Marketing Operations
Michelle has been with Atlanticus for 2 years. She loves books, is a speed-reader, and would describe herself as flexible, determined, and innovative.
"Atlanticus is very much employee and customer-centric. The family-first, inclusive culture is a huge driver of our employee retention. Many of our employees have been here for a decade or more! That says a lot about who we are as a company. We are supported, heard and our ideas matter and we all have a shared passion for continuous product and service optimization." - Michelle
Nick Tober
Senior Project Manager
Nick is a Senior Project Manager and has been with Atlanticus for almost two years. Nick is a volunteer on the board of a refugee development initiative called Sew REDI and would describe himself as detail-oriented, goofy and genuine.
"I have the unique opportunity to create order out of chaos and mobilize and motivate our teams to complete prioritized projects. It's exciting to share the project vision with our teams and find fun ways to keep everyone engaged, celebrate wins, and get the job done. I love learning and teaching and this role is perfect for that!" - Nick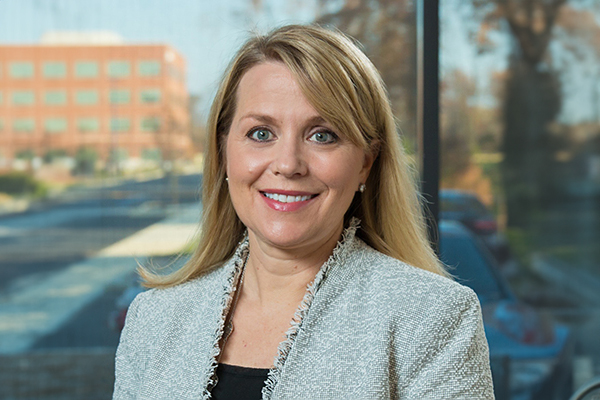 Jodi Welty
VP of Marketing, Fortiva Retail Credit
Jodi has been with Atlanticus for over a year and loves to bake for family and friends. She would describe herself as dependable, responsible, and harmonious.
"The culture is unique. Coming from a much larger organization to Atlanticus, the culture and the people are outstanding. I love this type of work environment with accessibility to all, including leadership" - Jodi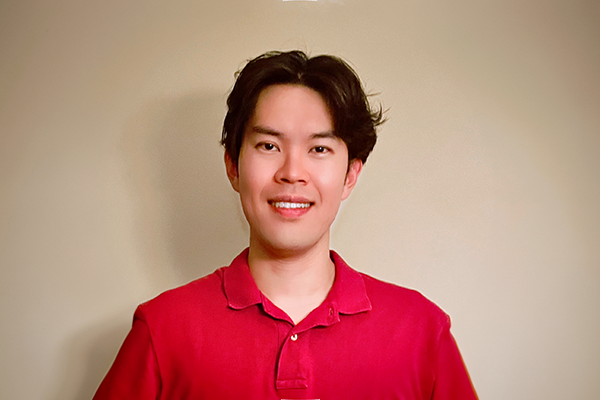 Alex Xu
Senior Credit Risk Analyst
Alex has been with Atlanticus for over three years and evaluates and analyzes credit risk for our customers. He is passionate about sports (he once played basketball with a few NBA players) and would describe himself as analytical, enthusiastic, and energetic.
"When opportunities open up for the financially underserved, it changes their life. I'm really proud to be a part of a company that is making a difference for these individuals. " - Alex